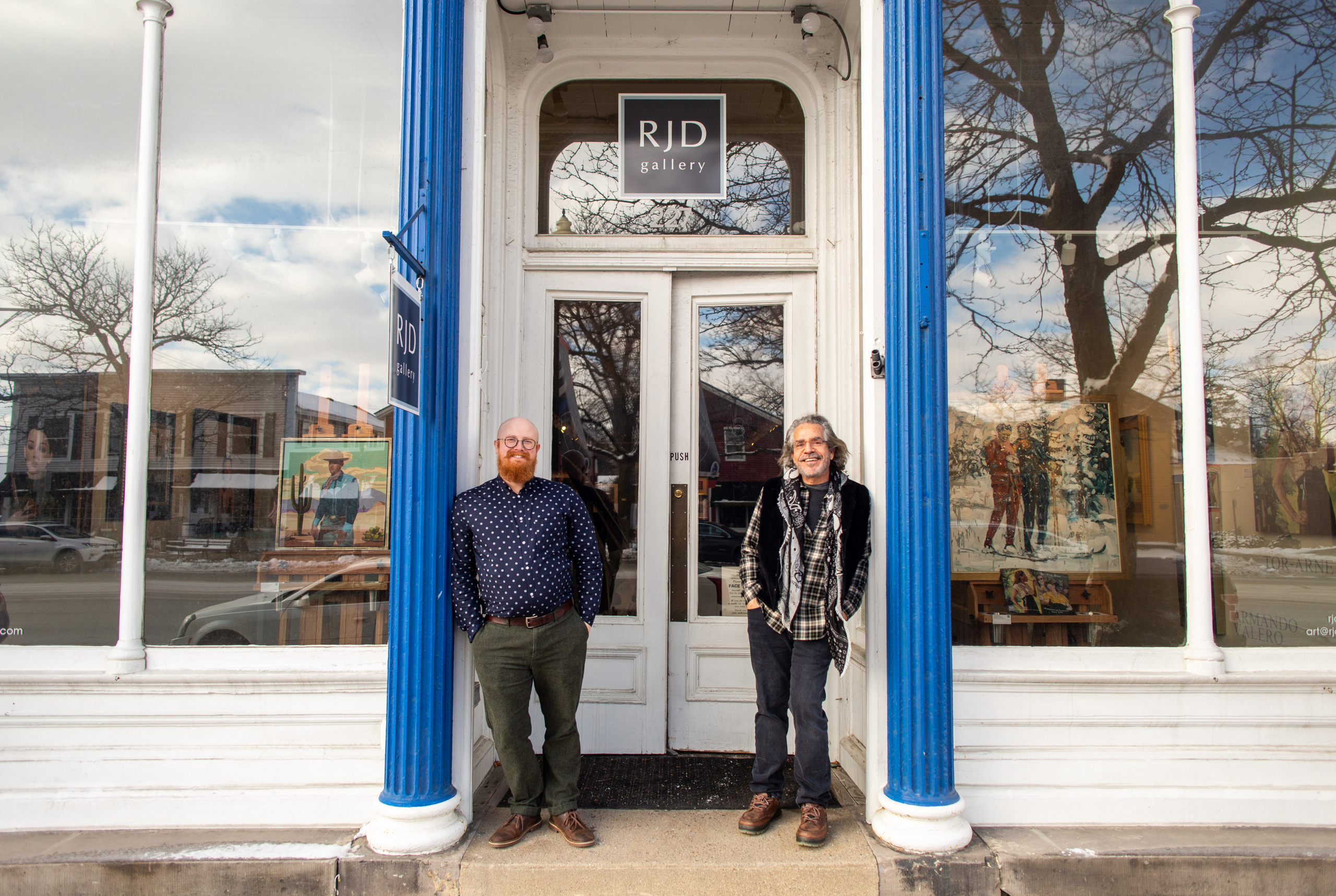 RDJ Gallery
RJD Gallery specializes in contemporary art with a focus on Magical, Figurative Realism, Narrative Portraiture and Urban Landscape.
We exhibit international artists with a concentration on narrative realism, photorealistic portraiture, surrealism and figurative art including drawing, painting, mixed media and sculpture. RJD Gallery represents emerging artists with a wide array of premium artworks offered through our gallery, website and traveling exhibitions. RJD Gallery also offers exclusive works by American Masters from our RJD Private Collection which present a fresh, contemporary vision of the world.
Visit us at 227 North Main Street, Romeo, MI. 48065.  We now have a second location on South Main Street in Downtown Romeo as well.
Open Tuesdays through Saturdays, 10am-5pm. Closed on Sundays and open by appointment Mondays, email us at art@rjdgallery.com for a private showing.