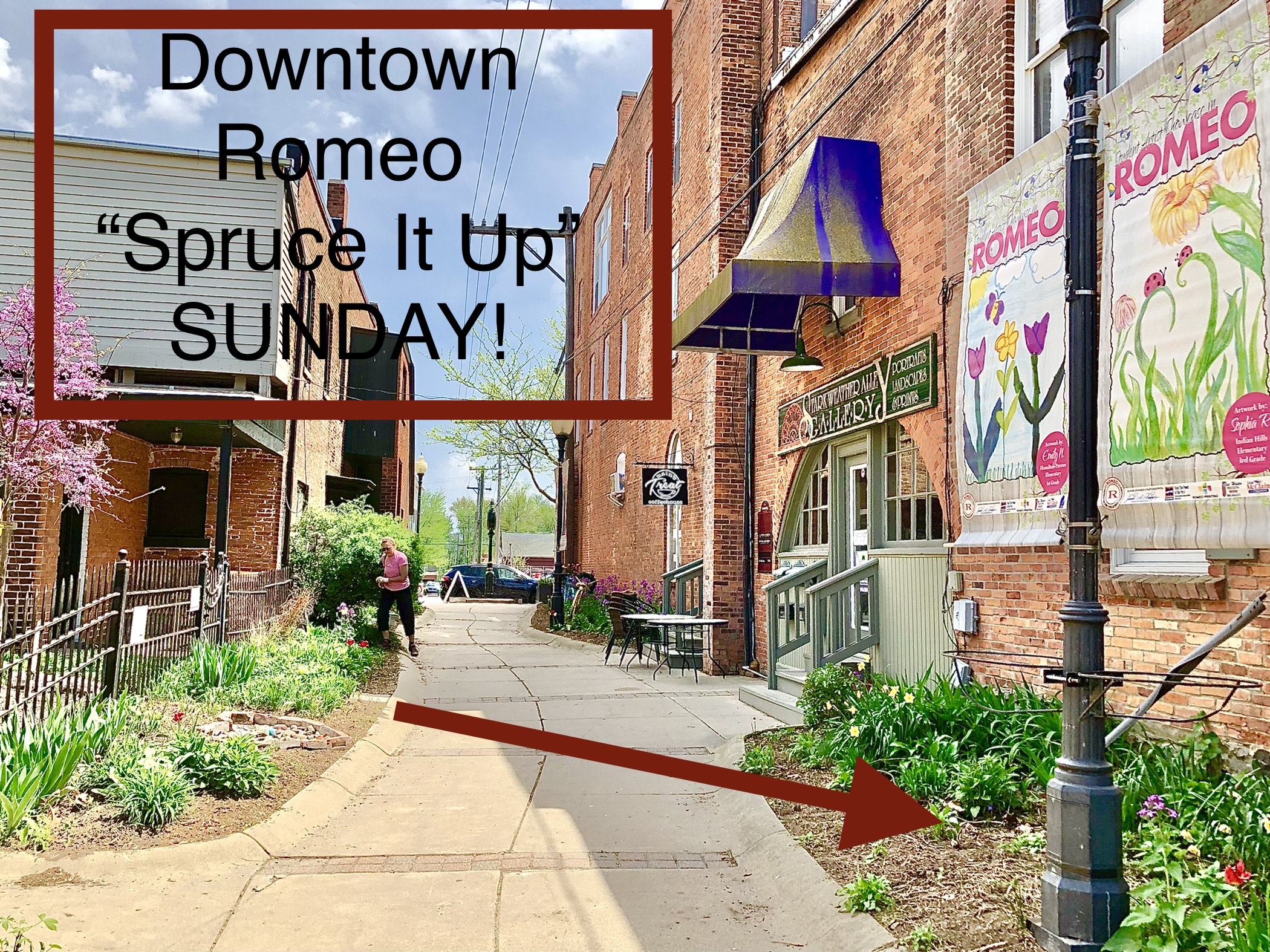 Spruce It Up Sunday
Wanna help Downtown Romeo look even better than it does now?!
HAPPENING THIS SUNDAY 9AM-1PM
We will be sprucing up our Downtown Romeo alleyways and Village Park! 
Bring your gardeing gloves, small tools and a hungry belly! 
Lunch generously provided by Paramount Roofing!
Sign up here!