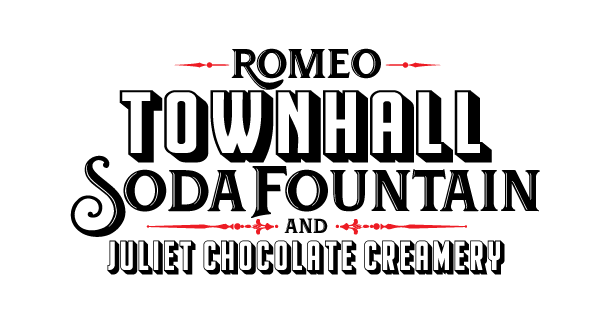 Romeo Townhall Soda Fountain
Ice Cream Cones-Milkshakes-Boston Coolers-Rootbeer Floats-Sundaes
Come visit us and see all history everywhere while you enjoy our products that remind you of when you were a kid.
Soon we will be adding all of our other amazing products made @ The Juliet Chocolate Factory just down the road.
Fudge, Caramel Corn, Balderdash, Chocolate Covered Potato Chips and Bugles, Cotton Candy, and more!
Address:
201 North Main St, Romeo