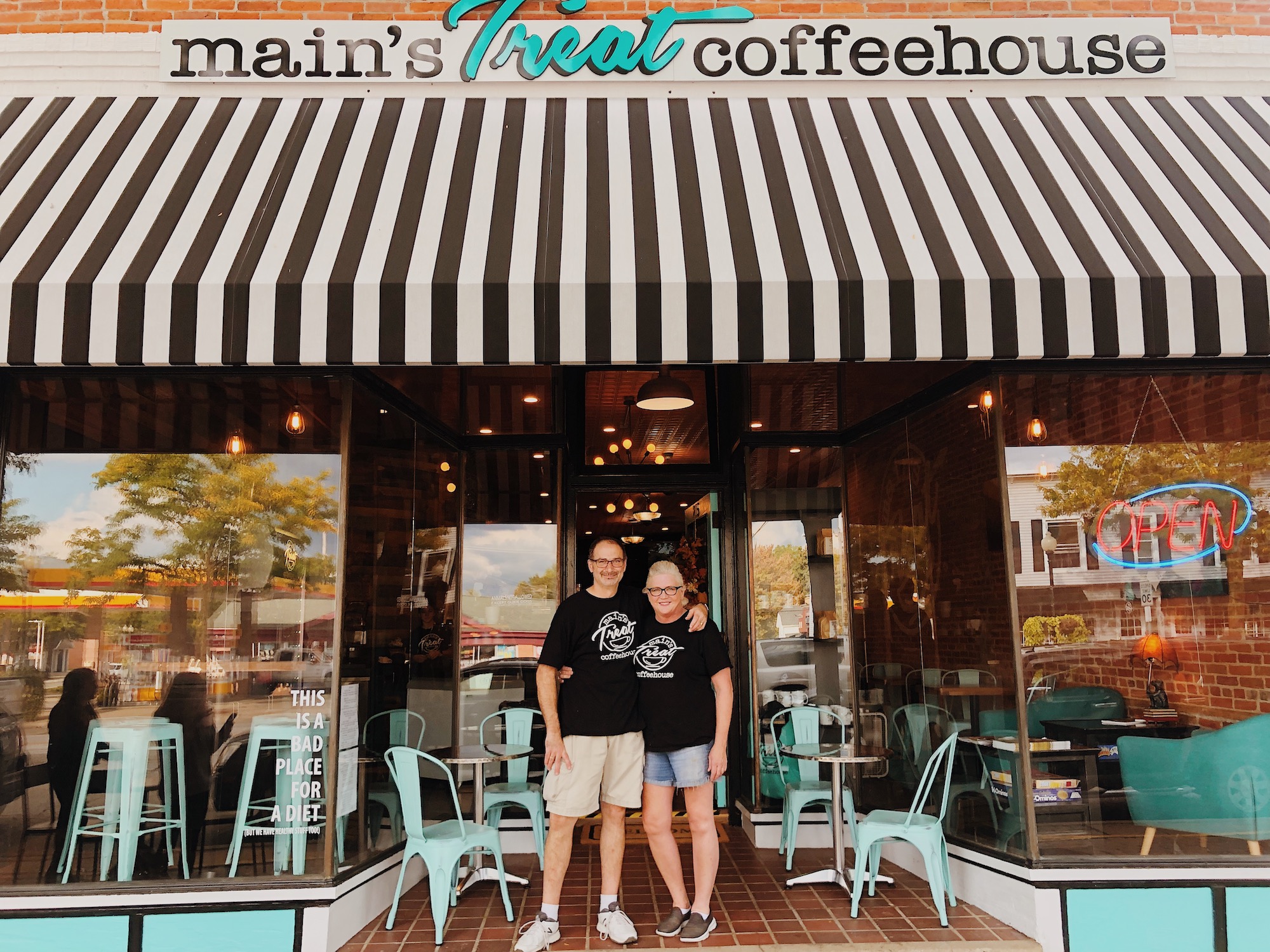 Main's Treat Coffeehouse
We pride ourselves on providing an extensive variety of delicious espresso-based coffee drinks, hot and iced teas, fruit smoothies, and juices. We work with local suppliers and bakeries to source the freshest, highest-quality offerings. Our coffee is a private label custom blend freshly roasted by 5 Degrees North Coffee Roasters right here in Romeo!
Our relaxing atmosphere is the perfect backdrop to unwind, socialize with friends, or get some work done while you enjoy a beverage and a treat.  We offer comfortable seating with free wifi and plenty of outlets! 
Although we offer a wide variety of hot and iced drinks, we also provide fresh, delicious baked goods. So whether you're stopping for your morning coffee, midday snack, or an after-dinner treat, we've got you covered!