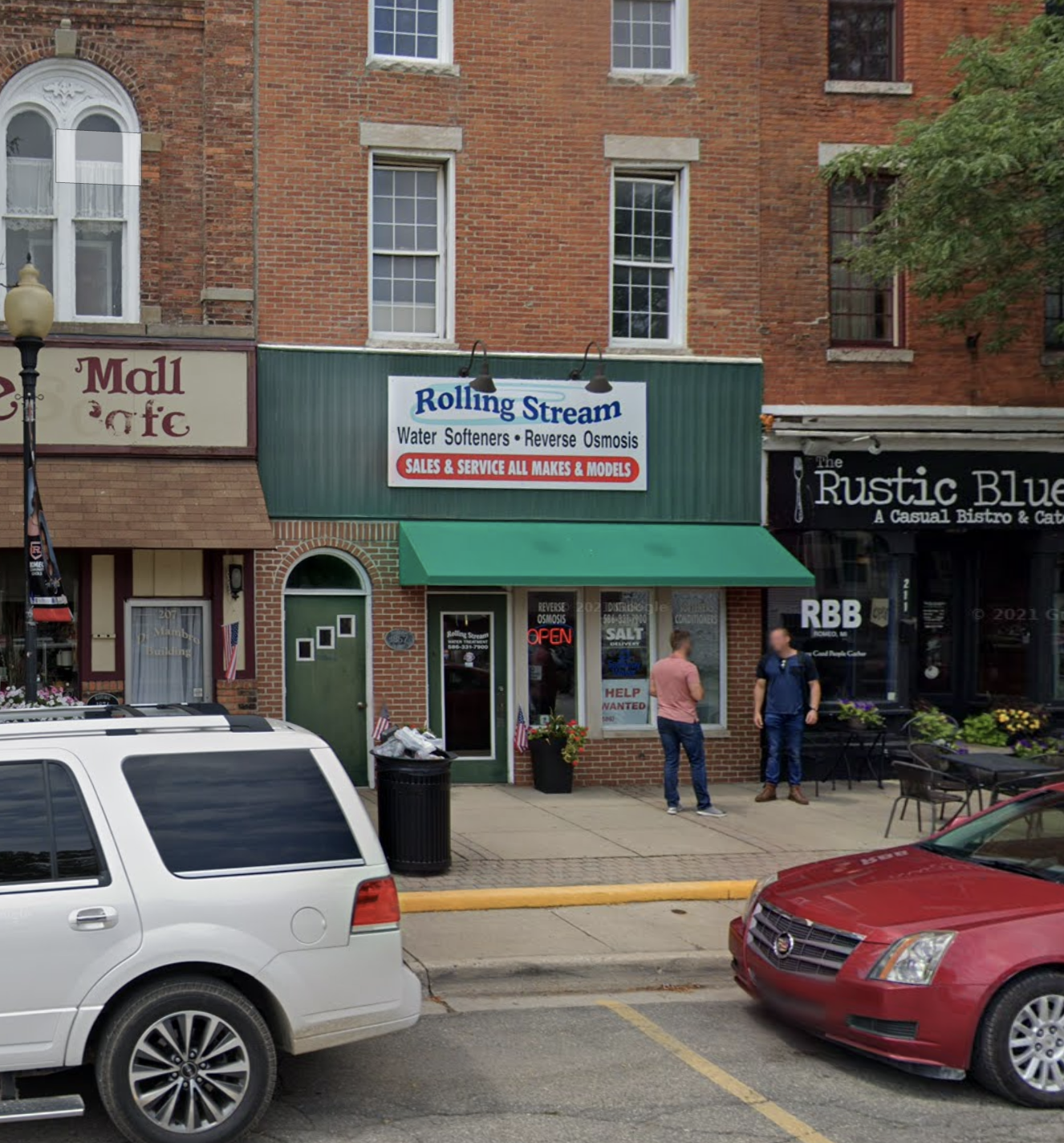 Rolling Stream Water Treatment and Service
Complete Water Treatment Equipment and Accessories
Specialty equipment and filters for hard to treat water
Free Water Analysis -  We test for and treat: HARDNESS – IRON – IRON BACTERIA – TANNIN – ARSENIC – NITRATES – LEAD – CHLORINE - TDS
Dura Cube 50# Salt Delivery and Pick up
Five Gallon Bottled Water Delivery and Pick up
FREE Reverse Osmosis with whole house water conditioner or Iron Filter
Rolling Stream Water Treatment and their staff have been servicing Macomb, Oakland, Saint Clair and Lapeer Counties for over 40 years!
Water testing has become a necessity in our society today. With well water and municipal water problems constantly on the rise, we have grown and supported the Romeo community and surrounding areas. Hometown family, hometown family owned and operated business for over 40 years we and have EARNED the trust and support of our customers, neighbors and friends. Our services cover a variety of commercial applications as well as residential.
We guarantee what we do. Personal service, properly sized equipment and a friendly staff. The water analysis is always free whether you have our equipment or not.
In your home or our downtown Romeo store, you are welcome to bring a sample and we can analyze it. The quality of your water is our concern.
Address:
209 N Main St, Romeo