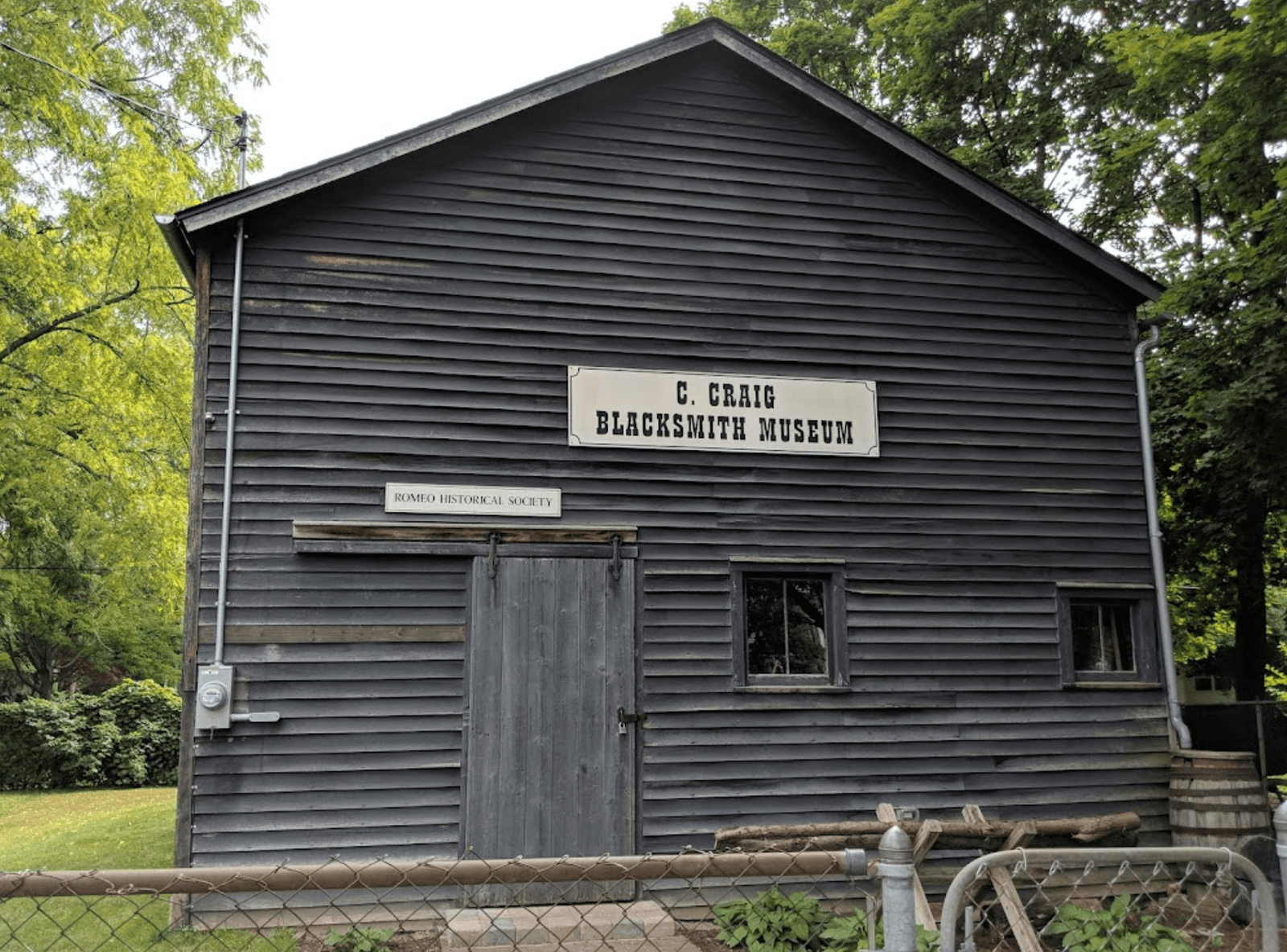 Clyde Craig Blacksmith Museum
Circa 1882 301 N. Bailey Greek Revival Operated by the Romeo Historical Society
Originally the tinsmith shop(c. 1882) of Fritz Engel, this building is a late Greek Revival. Clyde Craig, a blacksmith displaced by Detroit's growing mechanization, came to Romeo in 1919 to be closer to the source of much of his work; farmers, their tools and their horses.
Craig shoed large workhorses and replaced the "tires" on their wagons. In his early days, he even did some "farrier" work-- surgery on farm animals. A Model-A Ford with a plower and tools in the back seat transported his shop to farms and stables when neccessary.
Until the early 1970's, Craig continued pounding out plowshare, sharpening stonecutter's hammers and welding tools. In the winter, he made ornamental wrought iron hardware for latches, cabinets and doors.
Although the shop was scheduled for destruction after Craig's death, funds from the Romeo Home Tours have enabled the Romeo Historical Society to move the structure from it's original location and maintain it.
Address:
301 N. Bailey St, Romeo